For many years now, Djibouti Telecom has taken the pleasure of sponsoring the annual Djibouti Marathon – a real national sports event held in the capital each year and bringing together people of all walks of life. This year, the 15km race took place on Friday 31st Jan 2020.
The event was attended by our Director General Mohamed Assoweh and other senior Djibouti Telecom management. In a day of lovely sunshine and great family atmosphere, there were different races – some more serious than others! The mens senior was unsurprisingly competitive and an enjoyable watch for the crowd.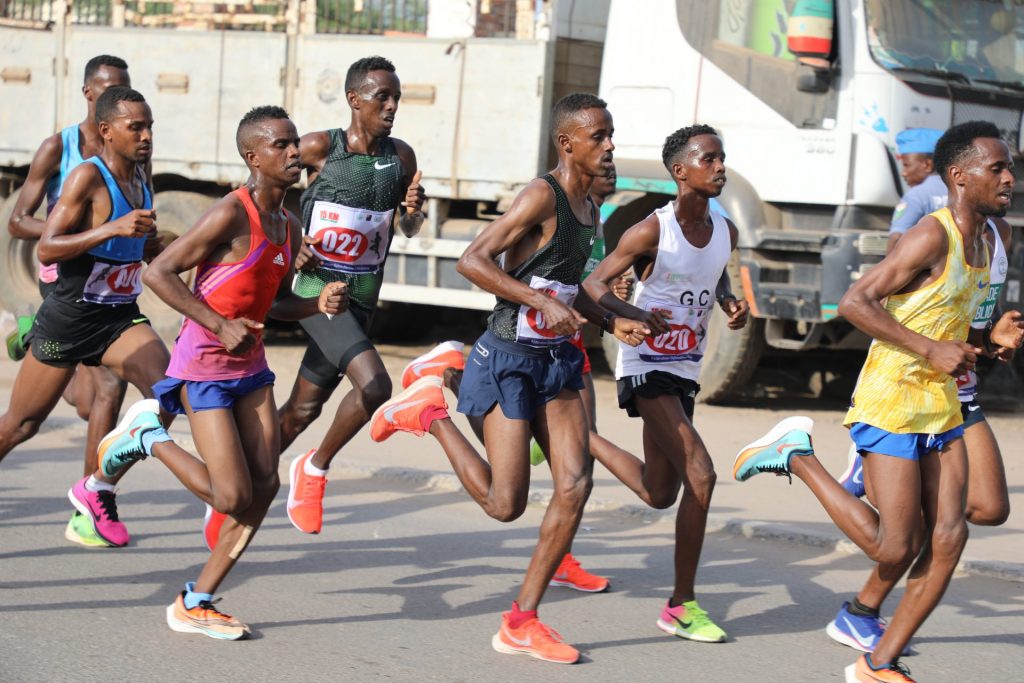 The Djibouti Telecom is particularly renowned for being all inclusive with additional races for women and those with disabilities. Promoting sports and diversity is one of the goals of our corporate social responsibility programs. In fact, Djibouti Telecom sponsors almost all sports events in the country.
When the races were complete the award ceremonies followed with our Director General handing out some of the main prizes.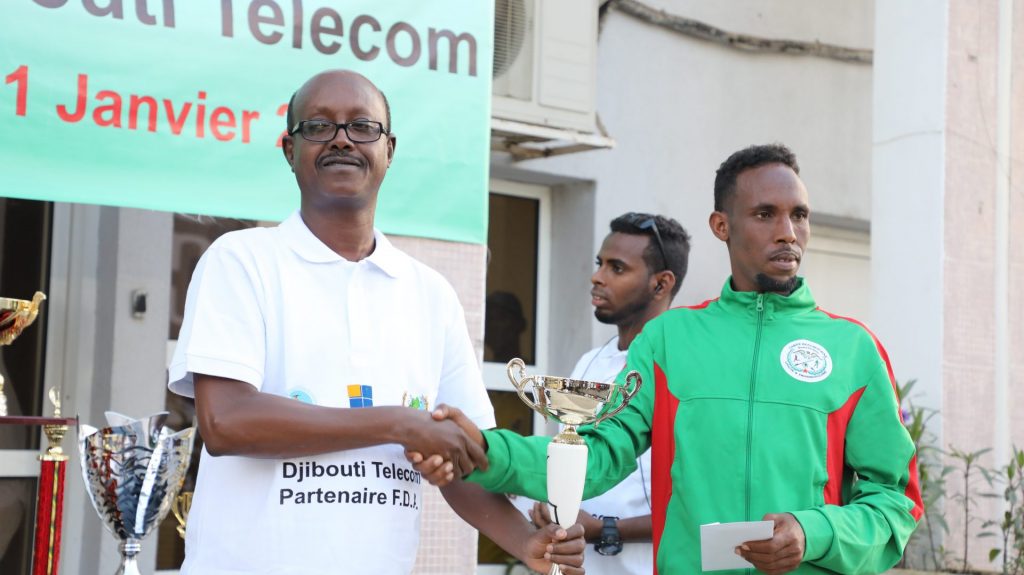 Even a member from the Police team got a trophy…
Finally, after a long and enjoyable day it was more about everybody getting together and socialising with some post event recreational activities.