Djibouti telecom is offering many services.
Customer benefit
Extended reach and flexibility
Flexibility through seamless connectivity over international submarine & terrestrial fibre cable systems networks, enabling the customers to build their international connectivity and operate confidently, supported by our technical teams.
Djibouti Telecom IP Transit service is designed to provide carriers and ISPs a complete Internet Transit solution that reaches Africa, Europe, Asia and the USA or any content-based destination.
Our International Private Leased Circuit (IPLC) service is for customers who require a point-to-point private line for Internet access, business data exchange.
We offer onward international submarine cable connectivity and cross-cable connectivity. This means if you have leased undersea cable capacity, you can connect to any cable system.
Djibouti Telecom International Capacity Solutions provides global connectivity and extended reach overcoming geographical boundaries.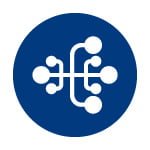 Djibouti Telecom offers a complete suite of Managed Enterprise MPLS services including access, equipment procurement and configuration, activation, installation, monitoring and maintenance.
The teleport is ideally situated for both government and enterprises requiring quick response, redundancy, back-up or restoration services.
DT roaming service provides mobile operators with the international network signalling infrastructure needed for carrying their mobile roaming worldwide.
Djibouti Telecom offers a wide range of international wholesale voice services based on a state-of-art infrastructure which includes international nodes, an extensive international capacity network and direct interconnections worldwide.
DDC colocation services offer scalability, continuity, and the highest levels of security for your applications, data, and systems all at a purpose built, Tier 3 data centre facility.