Djibouti Telecom is today a leading strategic center for international telecommunications services in East Africa with its underlying network infrastructure comprising seven international submarine cables, with direct connection to over 90 countries, and two terrestrial cables. In order to enhance network resilience, the company has built two cable landing stations. This is the highest number of cable landing sites in Sub-Saharan Africa.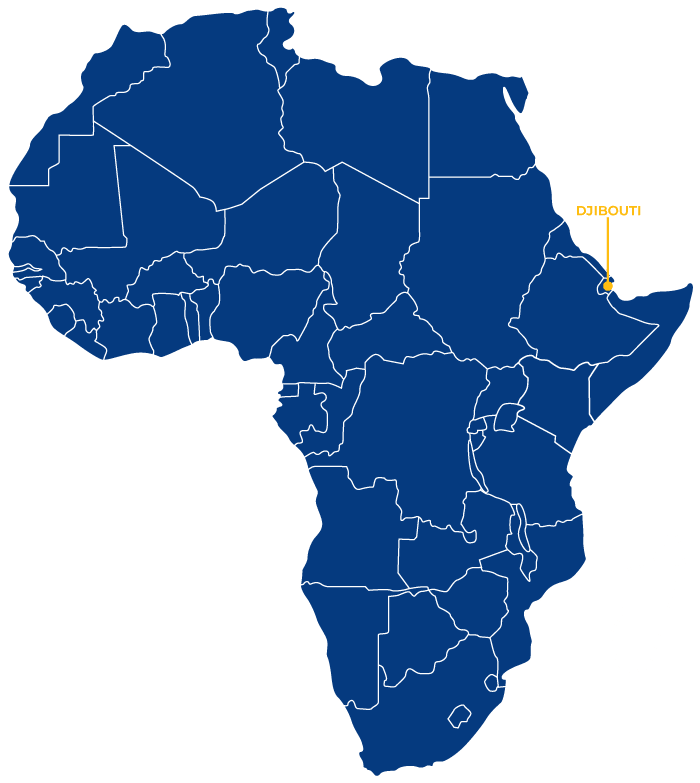 The Republic of Djibouti is located in the Horn of Africa and covers an area totalling 23,200 km2. The total population was estimated at 1.0 million in 2017.
Politically stable and Economic Growth based on services and trade.
Preferential access to African, EU and US markets as: Member state of COMESA, Beneficiary under EU-ACP partnership and Beneficiary under AGOA.
The National Development Plan intends to develop Djibouti as an 'ICT Hub' in the region and recently selected by the African Union (under the SmartAfrica initiative) to lead the development of Data Centers for the continent.
THE TELECOM HUB FOR EAST AFRICA
Djibouti Telecom has been making strides to position the country as a key telecom hub for East Africa and to help partners interconnect with the rest of the world.
A FEW OF OUR CUSTOMERS / PARTNERS