Communicate The World With Djibouti Telecom
Djibouti is strategically located at the crossroads of three continents offering the perfect natural gateway to major markets.
In early 2015, Djibouti Telecom decided to build a new regional submarine cable system DARE1 (Djibouti Africa Regional Express1).
Djibouti Telecom SA, founded in 1999, is Djibouti's main telecommunications company. The country is strategically located at the crossroads of three continents, offering the perfect natural gateway to East African countries and other major markets. It provides fixed, mobile and internet services and strides to position as a key telecom hub for East Africa and the rest of the world. The company established itself as a regional center providing a large portfolio of voice, data/IP, capacity services and interconnections across its network which extends to Eastern and Southern Africa, the Middle East and Europe, along with an excellent bandwidth and network availability.
$150m+ Investment in major submarine cable systems, with more than 4TB of available Bandwidth
The number of countries our Network has a Direct Connection with
1 Tier3 (and upcoming Tier4) Data Center
Work with 100+ Global Partners around the world
Djibouti Telecom IP Transit service is designed to provide carriers and ISPs a complete Internet Transit solution that reaches Africa, Europe, Asia and the USA or any content-based destination.
Our International Private Leased Circuit (IPLC) service is for customers who require a point-to-point private line for Internet access, business data exchange.
We offer onward international submarine cable connectivity and cross-cable connectivity. This means if you have leased undersea cable capacity, you can connect to any cable system.
Djibouti Telecom International Capacity Solutions provides global connectivity and extended reach overcoming geographical boundaries.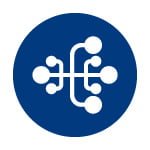 Djibouti Telecom offers a complete suite of Managed Enterprise MPLS services including access, equipment procurement and configuration, activation, installation, monitoring and maintenance.
The teleport is ideally situated for both government and enterprises requiring quick response, redundancy, back-up or restoration services.
DT roaming service provides mobile operators with the international network signalling infrastructure needed for carrying their mobile roaming worldwide.
Djibouti Telecom offers a wide range of international wholesale voice services based on a state-of-art infrastructure which includes international nodes, an extensive international capacity network and direct interconnections worldwide.
DDC colocation services offer scalability, continuity, and the highest levels of security for your applications, data, and systems all at a purpose built, Tier 3 data centre facility.
BANDWIDTH AND NETWORK AVAILABILITY:
Djibouti telecom have more than 4 Terabit of design capacity.
SUBMARINE CABLE SYSTEMS:
7 Operational submarine cable systems and 2 on-project cable systems.
Please fill out the below form if you would like to make contact with us. Alternatively, our contact details can be found on our contact page and at the bottom of the page.